WE ARE COLLECTORS &
LOVERS
THE ARCHIVE OF THE BRAND BEGINS FOR OUR OWN PLEASURE OF COLLECTING OUR BRAND PIECES AND VINTAGE ONES.
​
IT'S ONE OF A KIND COLLECTION, OUR GARMENT HISTORY, ALL PIECES WE DEVELOPED THAT ARE TO US LIKE BRANCHES ON A TREE.
​
WE LIVE NOW A DIGITAL ERA, HERE WE CAME TO A PHISICAL EXPERIENCE.
A GOOD SOURCE OF IDEAS.
MUSIC KEEP THE ATMOSPHERE AND VISITOR EASILY DISCOVER THE TOWN OF CALENZANO, JUST LOOKING OUT FROM THE WINDOWS.
TO WELCOME VISITORS WE ALWAYS INTRODUCE OUR TEAM, OFFER A COFFEE AND LET SNEAK A PEEK AT THE LIBRARY.
SITTING ON AN ARMCHAIR IN FRONT OF THE POOL TABLE WE ALLOW TO BE INSPIRED FROM ONE OF OUR BOOK AND MAGAZINES FROM ALL THE AGES AND COUNTRIES.
​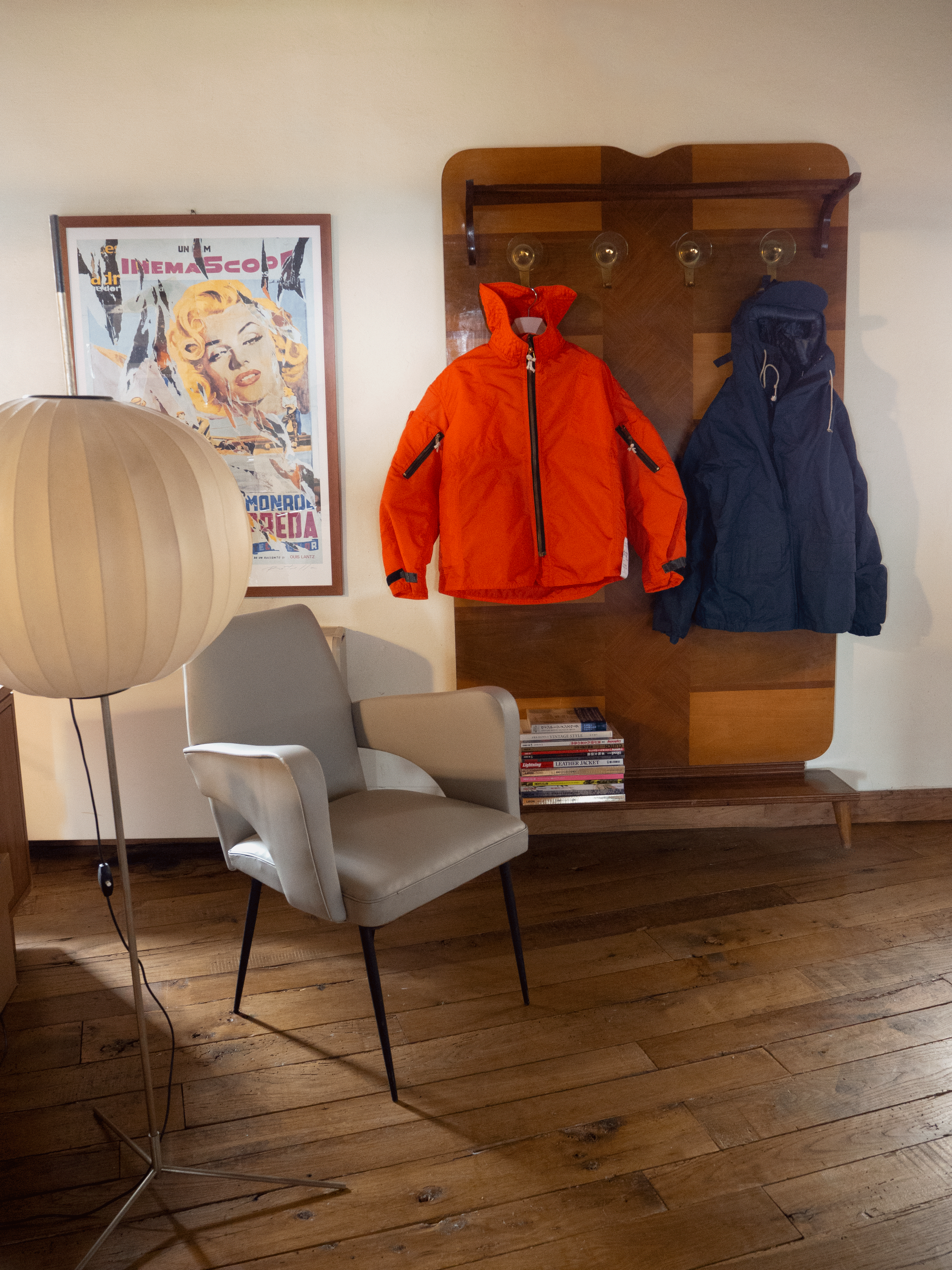 IS THE HEART AND A BIT OF THE SOUL OF THE BRAND. ALL BEGINS WITH THE PASSION IN COLLECTING WEARINGS FROM ALL THE AGES, ALL OVER THE WORLD.
THEN WAS COMPLEMENTED WITH ALL BRAND GARMENTS AND SAMPLES.
WE ALWAYS BECOME ATTACHED TO ALL TRIALS, AS RESULT OF OUR EXPERIENCES.
TO VISIT THE SEASONAL SHOWROOM AND THE SHOP, WE KINDLY ASK YOU TO GET IN TOUCH IN ADVANCE.
​
PLEASE FILL THE FORM AND GET AN APPOINTMENT.
​